ABOUT US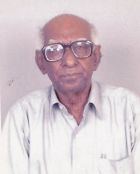 Founder
The company was founded by Mohamed Rashid Maricar, who was born in a remote village of Nagore, Tamil Nadu in the year 1921. At a very young age of 11, he left home to seek prosperity in the commercial capital of India. He traveled almost the whole of India (pre-partition), doing various jobs and businesses, gaining valuable experiences. He started his own business in Bombay now Mumbai of Manufacturing Wooden Boxes, Crates & Pallets in the late 1950's by the name of M/s South India Timber Agency. The company was well established in a short span of time and he was the sole supplier & packer of IBM in Mumbai, he also rendered his services to Tata Unisys, Murphy India Ltd. Nelco, Meltron, Indian Tools, Dagger Force and many other prestigious companies.
In the year 1987, he decided to shift his business to Goa, as he felt Mumbai was getting congested and too crowded to work in a peaceful manner which he was so used to. When everyone retires at the age of 58, he took up the challenge as his last innings at the age of 68, to accept the business opportunity offered by Tata Infotech Ltd. and Photophone Industries. He single handedly set up a business from scratch, with sheer hard work, sincerity, dedication and determination he achieved success beyond imagination for an old man of his age.
He was a very aggressive person at work, but a good soul and a noble heart with a very jovial nature, simple down-to-earth attitude, for him work was worship and passion. He was always a source of inspiration for young and old alike. He worked wholeheartedly till the age of 84 and passed away peacefully in the year 2004, leaving behind a legacy to carry forward which we follow with utmost sincerity and commitment.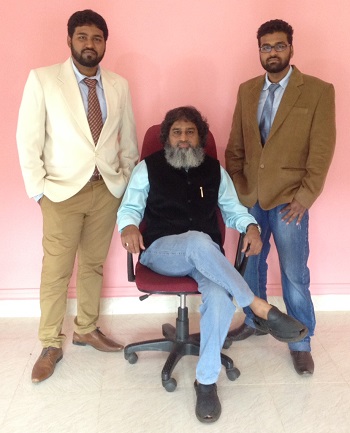 We have bound ourselves to the legacy which our founder has left with us and our business motto is to honour our commitment, keeping communication at its best, honesty in procuring fresh new stock to maintain the highest quality in our products and render first class services to our customer which is our ladder to success.
To further improve our business we use latest technology and are always in the process of adding new hi-tech machines to do more varying jobs to increase our production capacity and add new services to the existing one. We are also planning the necessary expansion of the factory for a better flow of production with the aim of being leaders in the packaging industry.
Tribute By: Salauddin Rashid Maricar.